Feline lower urinary tract disease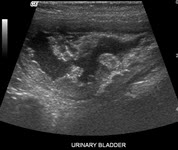 Consider the causes of feline lower urinary tract disease, from feline idiopathic cystitis (FIC), through urethral plugs, to bladder stones, urinary tract infections (including complex resistant strains), bladder diverticula, transitional cell carcinomas, and even malakoplakia.
Discuss the practical approach to unblocking a cat with urethral obstruction – from calcium verses glucose to resolve the effects of hyperkalaemia, to the importance of rectal examination and aseptic preparation, to selection of indwelling catheters.
The importance of a full behavioural consultation when dealing with a case of FIC.
How to determine the number of groups of cats in a multi-cat household so the cats' key resources can be supplied most appropriately to enable resolution of FIC.